New User
Not registered? Click the button below
No account? Create an account to take full advantage of this website.
DTI Everyday Self-Defense for Women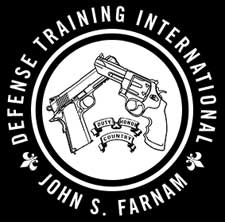 A one-time price of
$550.00
will be added to your order.
What unusual times we are in!  With all the factors closely impacting our daily routines, our families, and our jobs, we are also surrounded by a world of unrest and uncertainty.  Running our lives and households smoothly and efficiently challenges our ability to control things close to us.  But increased crime and fewer law enforcement officers beyond our control.  Being on your own has never been truer!  We will only see  how things turn out as we move forward with the flow. Let's know the things we have control over and know them well. 
Please join us for this two day class to practice your skills, learn new ones and have a plan.  With limited supplies of ammunition for practice, making the most of our time on the range is imperative.  We will work on the draw and re-holstering from belt holsters or bellybands.  Bring your concealed carry handbag or backpack and learn what works in it or doesn't, how to draw and re-holster to it and how to use it manage it under various circumstances.  And let's take time to discuss paying attention in this current environment and why and how that paying attention can have an impact on our safety and security as we go out and about.
Ammunition is in short supply unless you were well prepared or lucky enough to shop on the day the shipment reached your local gun store!  Bring what you have, even if it is only 100 rounds!  If you have more and are ready to use it, great!  We're looking at quality of training experience, not volume!
A previous Basic Handgun Class is required.